Johnny O'Connor is Nick Massi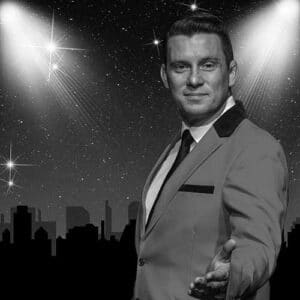 After Studying Music at Leeds Collage of Music, Johnny went on to perform in shows and give solo performances all over the world. Johnny has a diverse taste in music with a very impressive repertoire, but has a very special love of Big Band Music and particularly the music of Sinatra.
He has been hailed as the no1 exponent of the swing music era in Britain.
"He defines the persona of the 50's, the cockiness and cool exterior and the smartness of dress."
Fun Fact – Johnny is a model railway enthusiast and a trainstagram sensation.