Michael Cosgrove is Bob Gaudio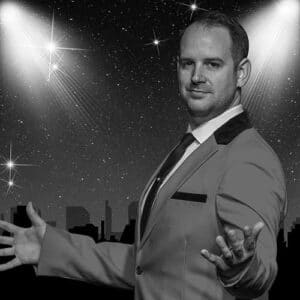 Michael teaches Musical theatre at Preston Collage of performing arts.With over 10 years of stage experience performing in musicals across the country, Michael is a well seasoned performer who is extremely versatile singing a wide range of genres, such as swing, pop, jazz, Motown, rock and roll and musical theatre.
His love for musical theatre has seen him take in some of the most iconic roles including Billy Flynn in Chicago. As well as performing Michael has a great love of Directing and has overseen many productions most recently Irving Berlin's Top Hat.
Fun Fact  – Michael is a fully qualified personal trainer